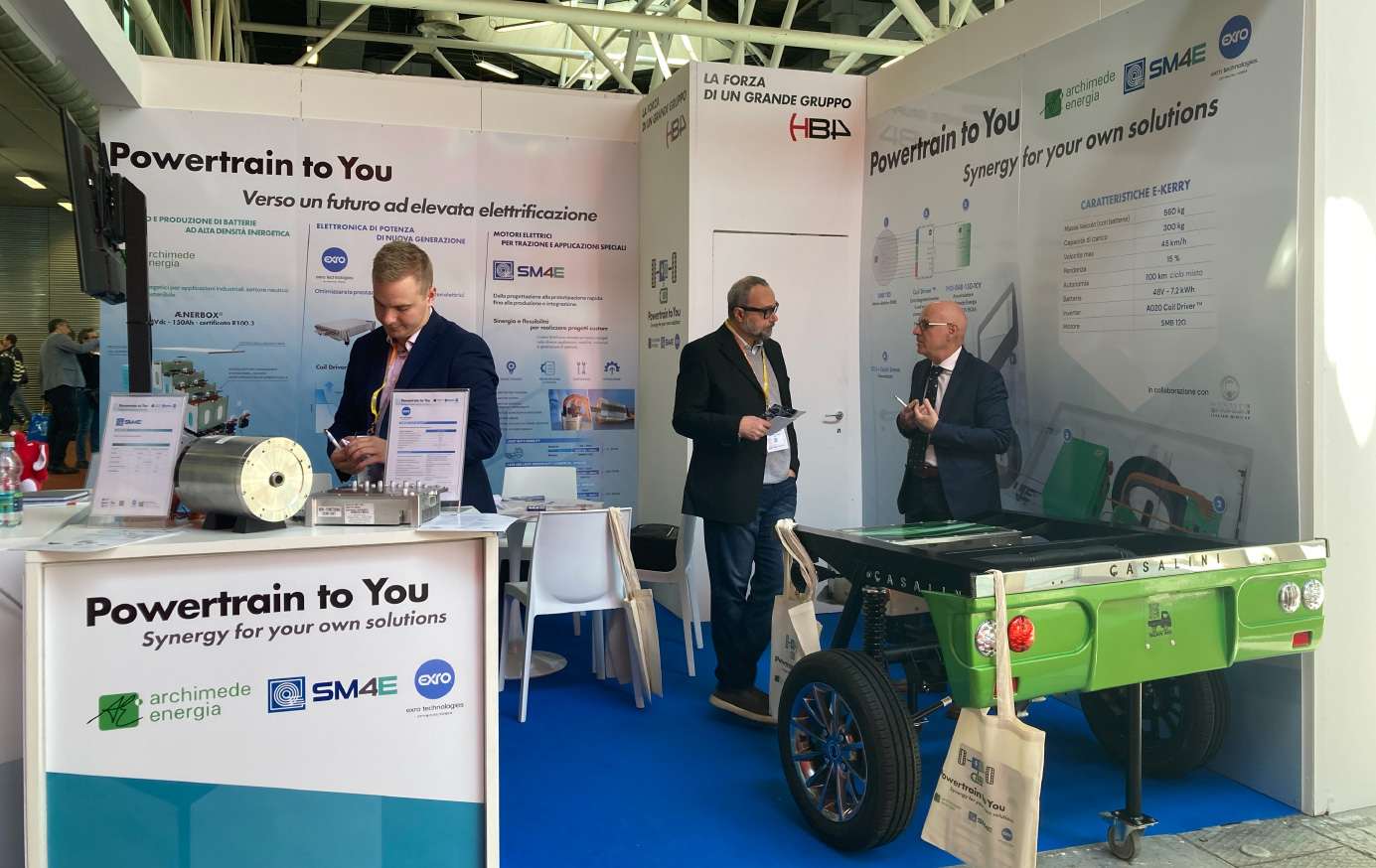 ARCHIMEDE ENERGIA at the E-TECH 2023 fair
E-TECH EUROPE is the annual international trade fair dedicated to batteries and the electrification of the automotive industry which brings together the main players of the entire supply chain of the sector (mechanical, electrical, electromechanical, electronics, software, metals, materials, services, etc.).
On 19 and 20 April HB4 and Exro Technologies Inc. participated together in this event, in partnership with Casalini, presenting to the public the solutions and technologies born from this precious collaboration.
The synergy and integration of Archimede Energia, SM4E and EXRO products have given life to a perfectly functional model of electric Power Train, exhibited inside stand HB4, made up of an SM4E electric motor, EXRO inverter and Archimede lithium battery.
For the prototyping of the Power Train, the collaboration with Casalini, a Piacenza-based company that produces and distributes "light vehicles" for the transport of people and goods, was of fundamental importance.
HB4 and Casalini also attended the test area of the fair together, located outdoors, with the new Casalini Zero Emissions commercial vehicle, also allowing them to participate in a test drive, in which visitors were able to test the vehicle to evaluate its performance .
During these two days, the stand welcomed many visitors interested in HB4/EXRO solutions and technologies for the world of electric vehicles; the feedback received was very positive and it was an important networking moment for all the companies.